Ironclad
From BZPB Wiki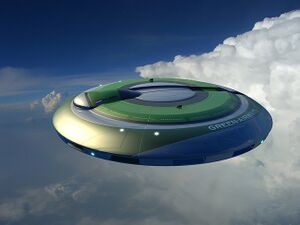 The Ironclad was one of Ynot's ships and successor to the Wigwam. This ship was built on the planet of New Z'traa by Ynot and Sasuken after the Wigwam's destruction. After the New World Order Arc, the AI onboard became sentient and revolted against Ynot and company. After this, Ynot repaired his first attempt at a ship and carried on with it.
Armaments
[
edit
]
The Ironclad was equipped with all the weapons of the Wigwam along with transforming capabilities, an upgraded Slayer Canon, and the spark and mind of Primus (They were taken from him when he revolted).
Bay 3 is one of the untold number of bays on The Ironclad, and in fact the only one mentioned thus far. It is implied that Vultran keeps his worst, or best, experiments, or test subjects, here. What any of these are has not been revealed, but the thought of them is bad enough to make Sonia shudder.
This, like many others, was named in a contest. The Ironclad was User:Heat's entry, and only won because the other entries were even worse.